12 décembre 2008
5
12
/

12
/

décembre
/

2008
11:57
December 7-én indultunk el kísérőinkkel a Ferihegyi reptérről
Mit tagadjuk volt egy kis sírás amikor megöleltük a minket kikisérő szüleinket, barátainkat…
De aztán…

Már a repülés is nagyon nagy élmény volt sokunknak, akik még soha nem repültek, nagy sikítással köszöntöttük a felszálló repülőgépet
Párizsban a reptéren már vártak minket. Laurent és Dominique hozta elénk a buszt, amivel minket is és az olasz gyerekeket is a szálláshelyünkre szállítottak
A MIJE-ben (fiatalok hostelje Párizs központjában) megismerkedhettünk az előadás holland résztvevőivel is és elfoglalhattuk a szobáinkat
Az első délután szabad!!!- Egy kis városnézés, ismerkedés éppen belefért…

Hétfőtől komoly munka kezdődik, délelőtt, délután próba, és így estére jól elfáradunk, nehéz dolog a színész életJ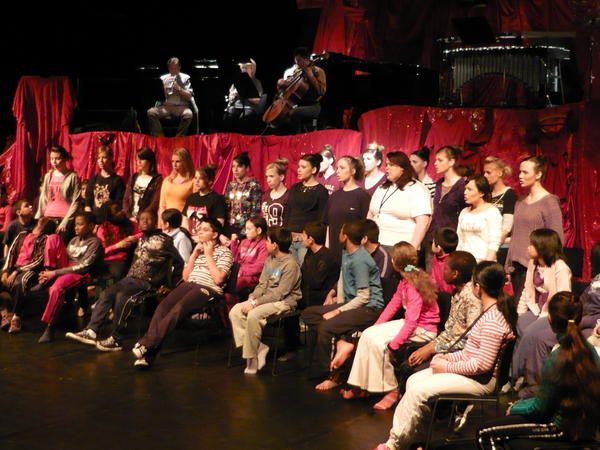 Elmondhatjuk magunkról, hogy sétáltunk már a Champs Elysées en, jövő héten megyünk az Eiffel-toronyhoz, ellátogatunk a Louvre-ba és megnézünk még más párizsi látványosságot is

A szálláshelyünkön ismerkedünk az olasz, holland gyerekekkel, beszélgetünk, barátkozunk egymással – vannak közöttük kicsik, nagyok, mindenki valaki más miatt érdekes
A "Veronából vagy máshonnan" c. előadás főpróbája 18-án lesz, a premier 19-én, utána pedig még két előadás játsszunk december 20 és 21-én

Nagyon várjuk már a premiert, de addig még sok munka és még több élmény vár ránk itt Párizsban!!!!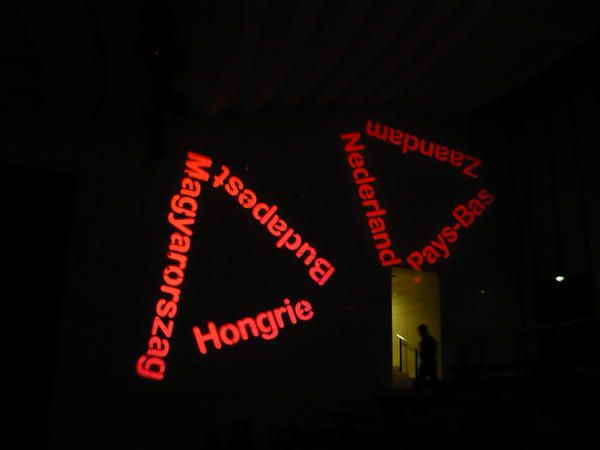 We are here in Paris at last!

We left Budapest from Ferihegy airport with our teachers on December 7th in the morning
We will not deny that we were crying a little when giving the last hug to our parents and friends before getting on plane
But after that…

Flying by plane was a fever of excitment to many of us who were travelling by plane for the first time! We all greeted the taking off with a big scream…hurrahhh!!!

Laurent and Dominique our French friends were already waiting for us at the airport to take us to MIJE (hostel for young people) where we would be straying for the next 16 days

In the MIJE we could meet the children from the Netherlands and Italy who would also be on stage with us in the perfromance "From Verone or elsewhere…"

The first evening in Paris was free for all of us so we could go for a short walk in the city to get to know the city a little
From Monday we will have to work hard, we will have rehearsals in the morning and also in the aftternoon! We will be a bit tired at the end of the day – life of an actor is soooo difficult
We have already walked along Champs-Elysées and we are visiting the Louvre and the Eiffel tower and many more monuments of Paris next week

In the MIJE we talk a lot to our new friends from Italy and The Netherlands – there are little ones from Italy, older ones from Holland – they are all interesting to us because of being different.

The dress rehearsal of "From Verone or elsewhere" will be December 18th, the first night is 19th, and we will have two more performances on 20th, 21st.

We are so excited about the first night of the performance. Until december 19th we have tons of work to do on the stage to make the best of our ourselves however also nice moments and memories of working together and of Paris are ahead of us